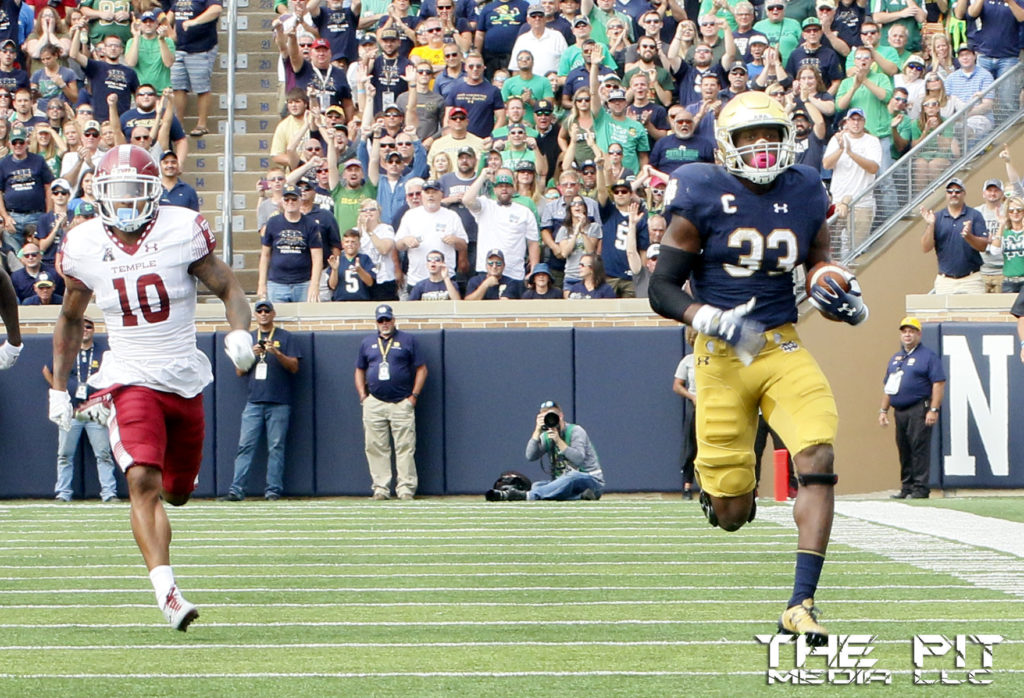 Brian Kelly and his Notre Dame Fighting Irish (2-1) head into East Lansing, Michigan against a 2-0 Michigan State Spartans team led by Mark Dantonio in what are normally hard fought games between the two squads. Both teams have split the last 8 games but that means nothing coming into Saturday's matchup.
The Spartans haven't really been tested yet this season as they have victories over Bowling Green and Western Michigan, not two programs that I would call worthy challenges. The Spartans have a viable running attack that may give the Irish fits. Quarterback Brian Lewerke can sling it but is probably more dangerous with his legs. The Irish defense will need to hone in not just on Lewerke but a slew of solid running backs in junior LJ Scott, Gerald Holmes and Madre London. The Irish defensive line and linebackers will need to contain the running game and not give up big plays.
Irish quarterback Brandon Wimbush will be gunning against a Spartans defense that is ranked 3rd in the country in total defense. After going against the Georgia defense a few weeks ago the offense should be able to work with all that is thrown at them from a stellar Spartans defense. Wimbush and company will need to control the ball and show us more of the running game that they delivered during week 1 and week 3 and not the abysmal display they showed against the Bulldogs.
Wimbush also needs to snap out of his less than ideal passing performances in recent weeks to keep the Spartans defense honest. The Michigan State defense is very talented and they will show their physicality and discipline that Dantonio requires from his team. Wimbush will need to utilize his talented receiving corps more often and pin point his check downs and find his Tight Ends and backs when necessary. Wimbush can always rely on his legs but it's not always the best option against talent like the Spartans.
Three weeks into the season I am 2-1 on my predictions with the Georgia game being my only blemish. This week will a tough challenge but I see the Irish taking over and winning by a score of 31-24 and improving to 3-1 on the year.