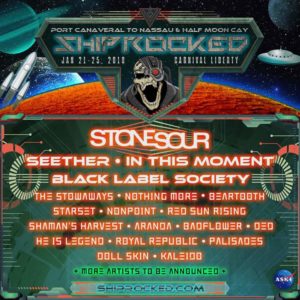 It's the loudest, craziest and probably most fun cruise you could ever attend. The 2018 Shiprocked cruise has an incredible line up already on it's roster and today they announced 5 more artists joining them plus a few special crew members set to make an appearance.
You can catch P.O.D., Otherwise, Like A Storm, Adelitas Way and The Letter Black along side already announced artists Stone Sour, Seether, In This Moment, Kaleido, DED, Nothing More and a ton more hard rocking heavy hitters.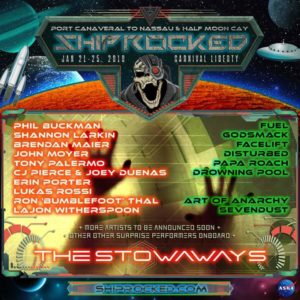 Also set to make an appearance are members from other bands like Shannon Larkin of Godsmack, Paul Buckman of Fuel, John Moyer of Disturbed and more. The cruise is set to sail January 21-25 on Carnival Liberty. There are still limited cabins available.