Notre Dame announced Thursday kickoff times for the 2017 season, which begins September 2 against Temple at 3:30 PM EST.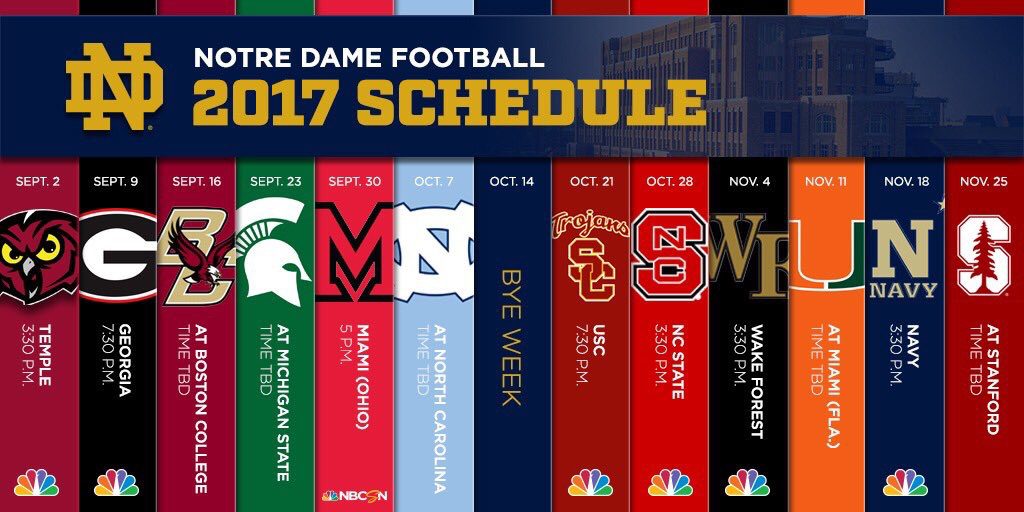 The Irish will host seven home games this year, including Georgia (September 9), USC (October 21) and Navy (November 18). Notre Dame will not be playing in a Shamrock Series contest this year, preferring to stay at Notre Dame Stadium upon completion of the Campus Crossroads Project.
Also announced were opponents and dates for the 2018 and 2019 seasons, with the return of the Michigan rivalry to open the 2018 season in South Bend. The Irish will return to Ann Arbor in October 2019.
One home game in either 2018 or 2019 could be moved to an off-site location as part of the Shamrock Series at the programs discretion.
The Irish face the standard slew of opponents, including Navy, USC and Stanford. This includes the ACC affiliation, which allows Irish fans to see teams like Florida State, Syracuse and Virginia Tech. Other opponents include Northwestern and Georgia.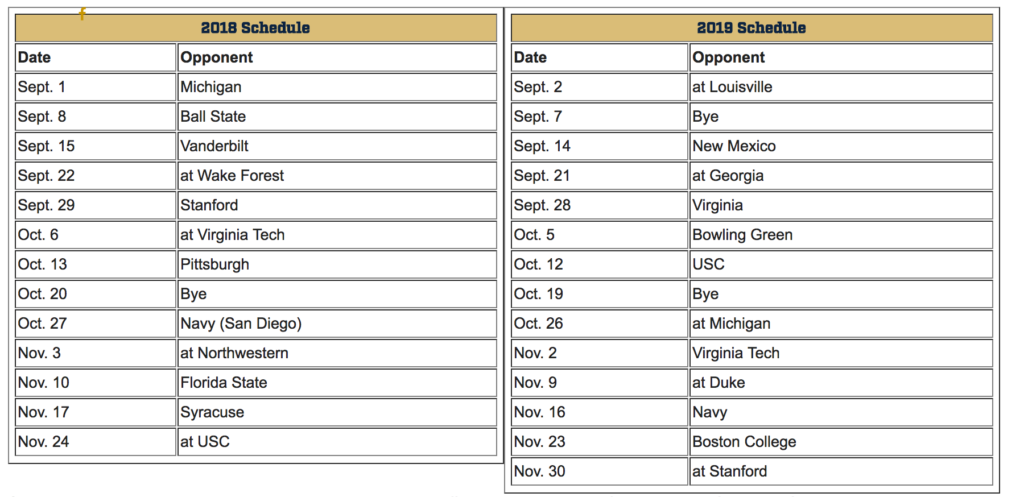 What do you think of Notre Dame's schedule through the next three seasons?