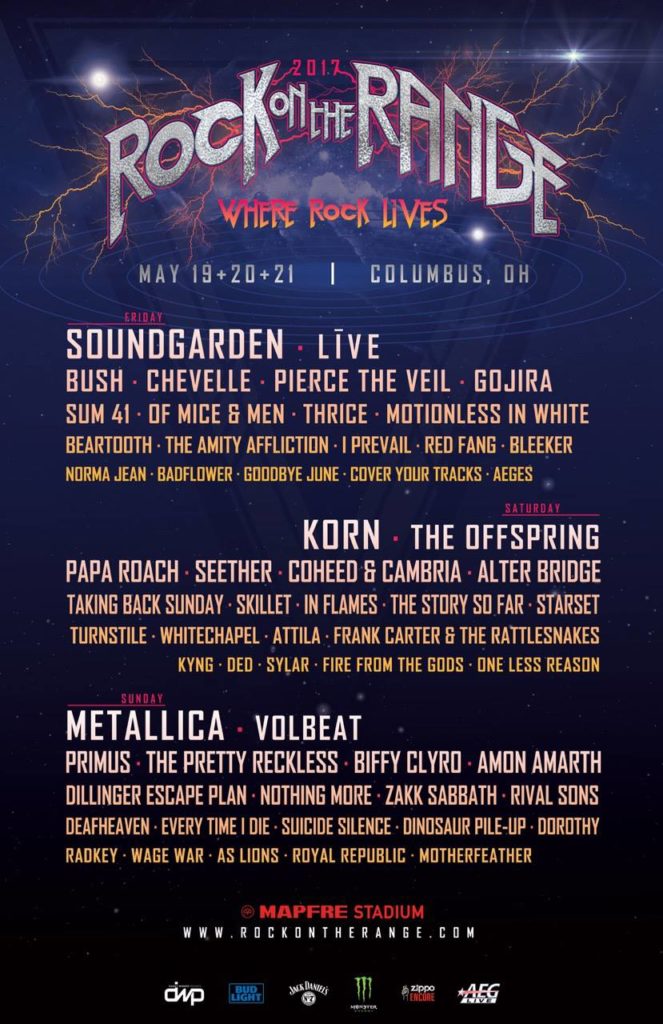 Rock On The Range is looking to be the biggest ever in 2017, as Metallica makes their long-awaited ROTR debut.
Friday, the festival announced the daily lineups for Rock On The Range, taking place May 19-21 at MAPFRE Stadium in Columbus, Ohio. Metallica headlines the entire event, but specifically Sunday alongside Volbeat. Primus, The Pretty Reckless, Every Time I Die, Amon Amarth and more join the metal icons in closing out Rock On The Range.
Friday takes fans back to the 90's as Soundgarden headlines, alongside Līve, Bush, Chevelle, Sum 41 and more.
Saturday is Korn's night, with The Offspring, Papa Roach, Coheed & Cambria, Alter Bridge and more.
Tickets for Rock On The Range 2017 are SOLD OUT – the fastest the festival has ever sold out of tickets. Stick with The Pit for all your Rock On The Range coverage as we gear up for our fifth year in Columbus!