Detroit has, as many have anticipated, been named among the finalists for one of Major League Soccer's expansion cities.
The Motor City joins Cincinnati, Nashville and Sacramento as the quartet of finalists as the league is expected to make its ultimate choice of the winning pair sometime before the end of the year.
MLS Commissioner Don Garber had the following to say in a statement released on the league's website Wednesday afternoon:
"The leaders of the Cincinnati, Detroit, Nashville and Sacramento MLS expansion ownership groups have bold visions and innovative plans for their clubs, stadiums and their involvement in their respective communities," said Commissioner Garber. "We are pleased these highly-respected business and sports leaders have been so determined to bring Major League Soccer to their cities. We have been greatly encouraged by the progress that all four of these groups have made and we are looking forward to their presentations."
The ownership group headed by Dan Gilbert and Tom Gores will travel to New York to make a presentation to the league's expansion committee on Dec. 6, and "a meeting of MLS' Board of Governors on Dec. 14 in New York City will include additional discussions on expansion with ownership representatives from every MLS club."
The largest media market of any of the candidates, Detroit had been viewed as the front-runner of the four, but the emphasis by MLS on expansion markets utilizing a soccer-specific stadium led many to believe the Gores-Gilbert bid dropped behind in the pecking order. The group had been pursuing the site of the unfinished Wayne County jail project for months, but announced earlier this month that it would team up with Lions' ownership and Ford Field would serve as the permanent home if Detroit landed a franchise. In a follow-up statement, MLS said that it "continues to prioritize soccer-specific stadiums as a criteria for the selection of MLS expansion markets."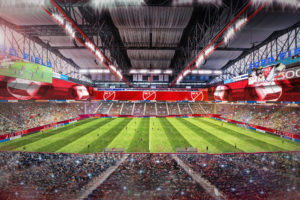 Just this afternoon, Cincinnati City Council voted 5-3 in favor of a stadium deal for USL club FC Cincinnati that would appear to vault them. The club had already pledged $150 million toward a 21,000-seat stadium, and the council's vote provides $36 million, combining with $15 million from a previous county vote that helps reach the combined goal of $200 million. The club's proposal is to construct the stadium in the East Side neighborhood of Oakley Station.
Several weeks ago, Nashville officials also helped its expansion stock soar with the approval of finances to help construct a $275 million, 27,500-seat stadium on the city's fairgrounds.
Meanwhile, Sacramento Republic FC has drawn at least 11,000 in each of its four seasons at Papa Murphy's Park on the grounds of Cal Expo, but Sacramento City Council has already voted unanimously in favor of a $226 million, 25,000-seat venue to be privately funded and completed in 2018 if Sacramento's bid is successful.
While Detroit could be viewed as an outsider as one of the 25th or 26th MLS teams to be selected next month, it could still be chosen as one of the 27th of 28th to be picked sometime next year. MLS said in Wednesday's statement that the other eight cities that were cut before the final four will also be in the running for those spots. They include: Charlotte, Indianapolis, Phoenix, Raleigh/Durham, St. Louis, San Antonio, San Diego and Tampa/St. Petersburg.