An Argentine businessman testified Tuesday that Fox Sports was among broadcasters that were involved in bribes to secure broadcasting rights to major soccer tournaments.
Alejandro Burazco, the former CEO of sports marketing company TyC, war arrested for having ties to the corruption in the FIFA case that also involved former CONCACAF President Jack Werner and U.S. Soccer Federation Executive Vice President Chuck Blazer.
Burazco testified in U.S. court Tuesday that Fox Sports "gained leverage and rights to broadcast its signal to Argentina."
Alejandro Burzaco, former CEO of the firm based in Argentina, testified that Fox and other broadcasters were involved in a scheme to pay bribes through sham contracts that secured rights for the Copa America and other events.

As evidence of the scheme, prosecutors at the trial at a federal court in New York City produced a 2008 agreement for the partnership to pay $3.7 million to a holding company in Turks and Caicos that was a conduit for the bribes. They say it was signed by a former Fox executive.

Asked whom he kept informed about the bribe arrangements, Burzaco responded, "Fox Pan American Sports. . Fox Sports."
Fox Sports has reportedly declined to comment, but did release their own story on the news online.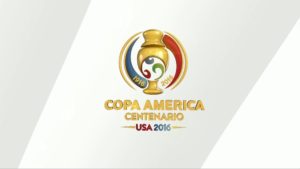 Burazco, serving as a witness in the second day of the trial against three former South American soccer officials who have all pleaded not guilty, also listed Televisa, Media Pro, TV Globo, Full Play Argentina, and Traffic as broadcasters to have paid bribes for rights.
Roughly 1.5 million fans attended the highly successful tournament last summer that pulled in massive ratings according to Forbes:
Along with record setting attendance, the Copa America Centenario has delivered impressively high television ratings. In the United States alone, more than 100 million viewers have watched game on the Univision or Fox networks. Univision Deportes has reported record ratings, drawing a larger audience than during the group stage of the 2014 FIFA World Cup.

In addition, the USA vs. Argentina semi-final match in Houston last week, on June 21, became the most-watched men's soccer match in the history of FS1, with a viewership of 3.29 million. Internationally, the tournament has been televised in more than 160 countries around the world, reaching more than a reported 1.5 billion households.

Social media engagement has skyrocketed as well, with more than 3.5 million users across all social media platforms, surpassing the 2015 Copa America in Chile. This year's tournament also set new records across digital platforms like FOX Sports GO.
FOX owns rights to the next two FIFA World Cups in 2022 and 2026 and the FIFA Women's World Cup in 2019, in addition to partial rights to U.S. Soccer, Major League Soccer, Bundesliga, and UEFA competitions.
Continue with our soccer coverage by following Bryan on Twitter @BryanEversonPRS and @ThePit_SE.