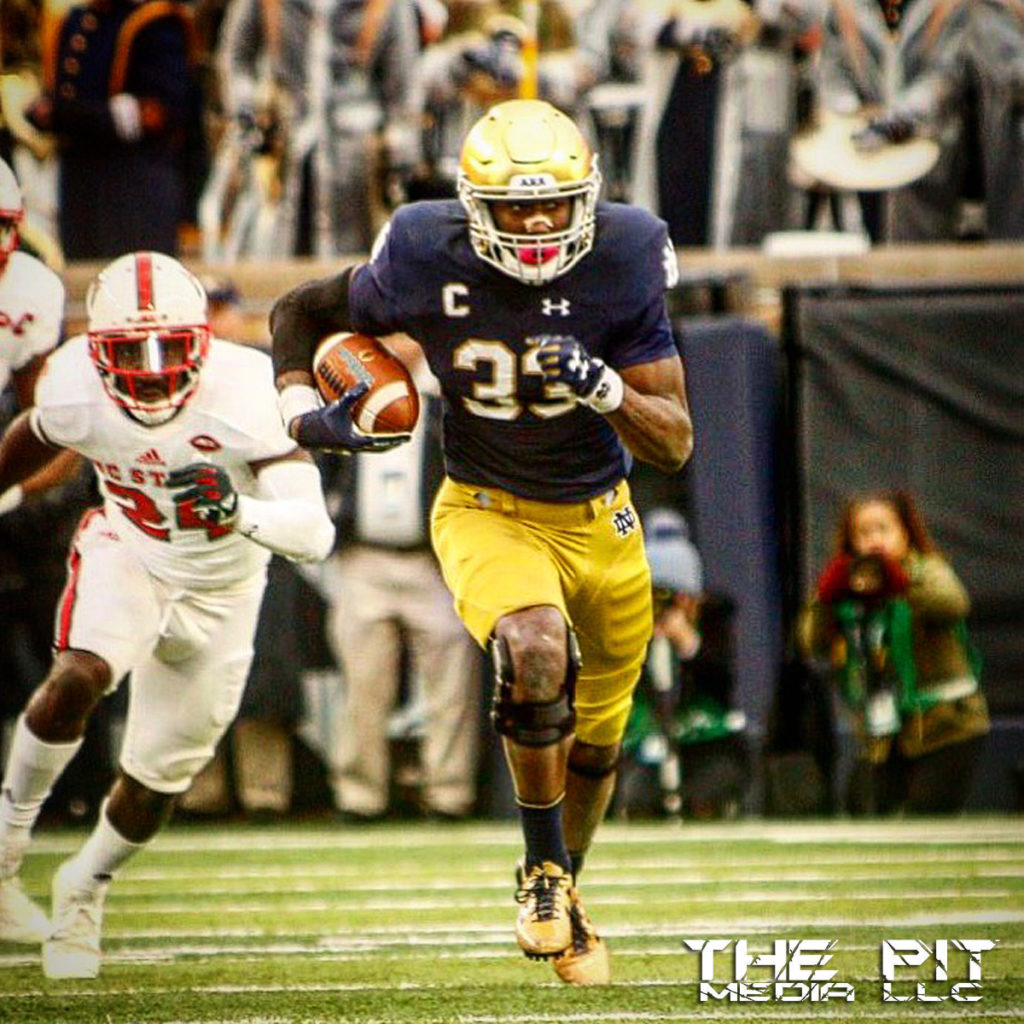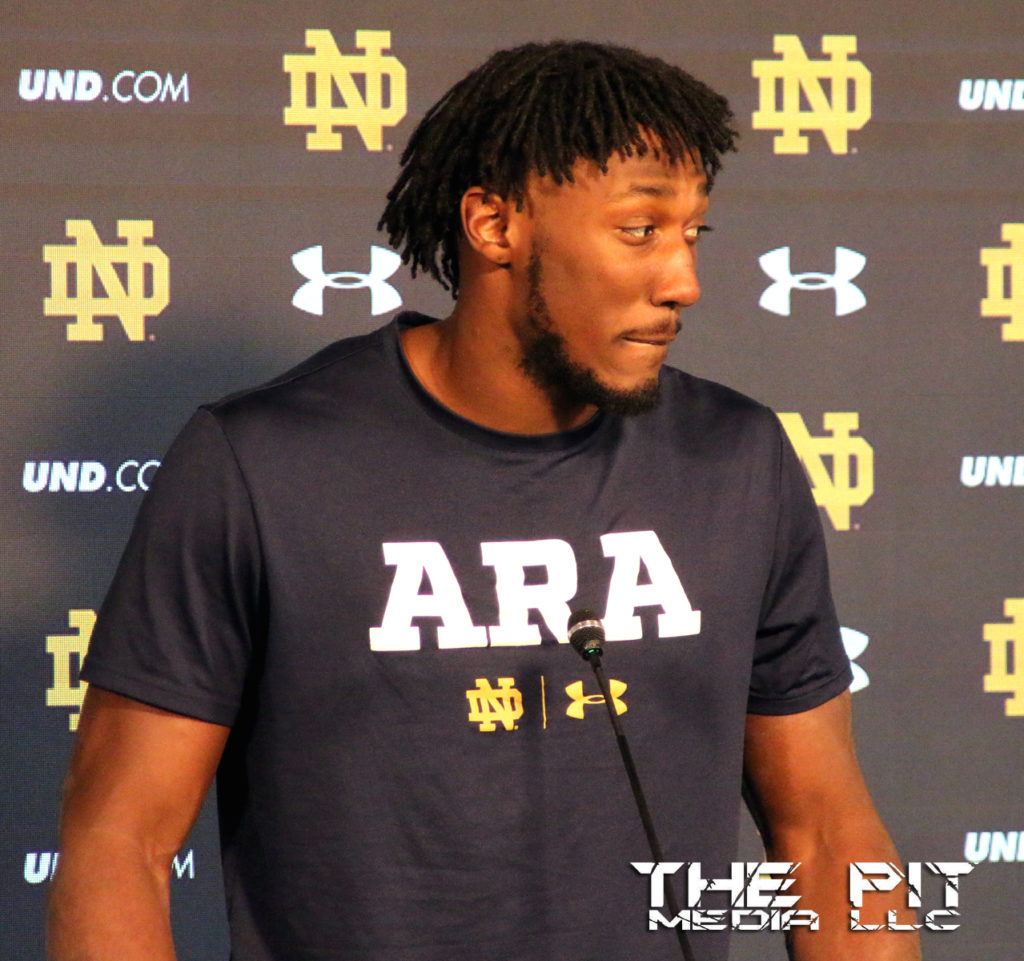 The first 2017 College Football Playoff announcement came this past Tuesday night and the Notre Dame Fighting Irish (7-1) landed in the #3 spot after dominating victories over ranked Southern California two weeks ago and #14 North Carolina State last weekend. THe first time since 1989 that the Irish have defeated top 15 teams in consecutive weeks.
The undefeated Georgia Bulldogs, who gave the Irish their only loss, topped the rankings one spot ahead of also undefeated Alabama Crimson Tide and the one loss Clemson Tigers came in right behind the Irish at #4.
"We've gotten better each and every week," stated Irish coach Brian Kelly. "We're physically stronger, so mentally we've established a mindset as to how we play. Then I think our kids are trusting the teaching. So, if you take the physical, the mental, and the teaching, it's a team that is getting better."
Coming off the route of the Wolfpack last week, the Irish come into Saturday's matchup against a tough Wake Forest Demon Deacons (5-3) team that conquered Louisville and former Heisman Trophy winner 42-32 this past weekend.
The Demon Deacons defense will be facing the force that is Irish offensive line and running back and 2017 Heisman Trophy contender Josh Adams. Adams is coming off an impressive 202 yard performance that vaulted himself firmly in the Heisman talks.
"At the end of the season, if you know they want to give out those individual awards, then that's what it is," Adams stated. "But we're staying focused on what we want to accomplish, and everything special that we've built here as a team, we're going to stay focused on that."
The Irish offense, led by quarterback Brandon Wimbush are scoring 40.5 points per game and averaging 468.4 yards per game with 317.9 of that coming from the rushing game.
On the other hand, the Demon Deacons will be facing their former defensive coordinator in Mike Elko, who is currently in his first season with the Notre Dame and has transformed this Irish defense into one of the top defenses in all of College Football. Elko's defense is giving up a paltry 16.1 points per game and are allowing 349.1 yards per game.
"We know how they're coached and they're going to be good," Demon Deacon coach Dave Clawson said.
Wake Forest is led by quarterback John Wolford but have lost a big target this past week as leading receiver Greg Dortch is out with a season ending injury after he tallied four TD's in the victory over Louisville.
With the Demon Deacons coming into South Bend, Kelly and his squad are looking to combat the potential let down game, especially with a date in Miami with the Hurricanes on the horizon. The Irish have six consecutive wins in a row by at least 20 points, a feat that they haven't accomplished since their 1966 National Title winning team.
I'm expecting another solid game all around and i'm expecting Wimbush to be throwing the ball a little more in this match up . Adams will get his yards against a defense giving up 171 rushing yards per game. I have Notre Dame beating Wake Forest and by a score of 45-13 to set up a showdown in Miami. But, let's not overlook the task at hand. One game at a time.