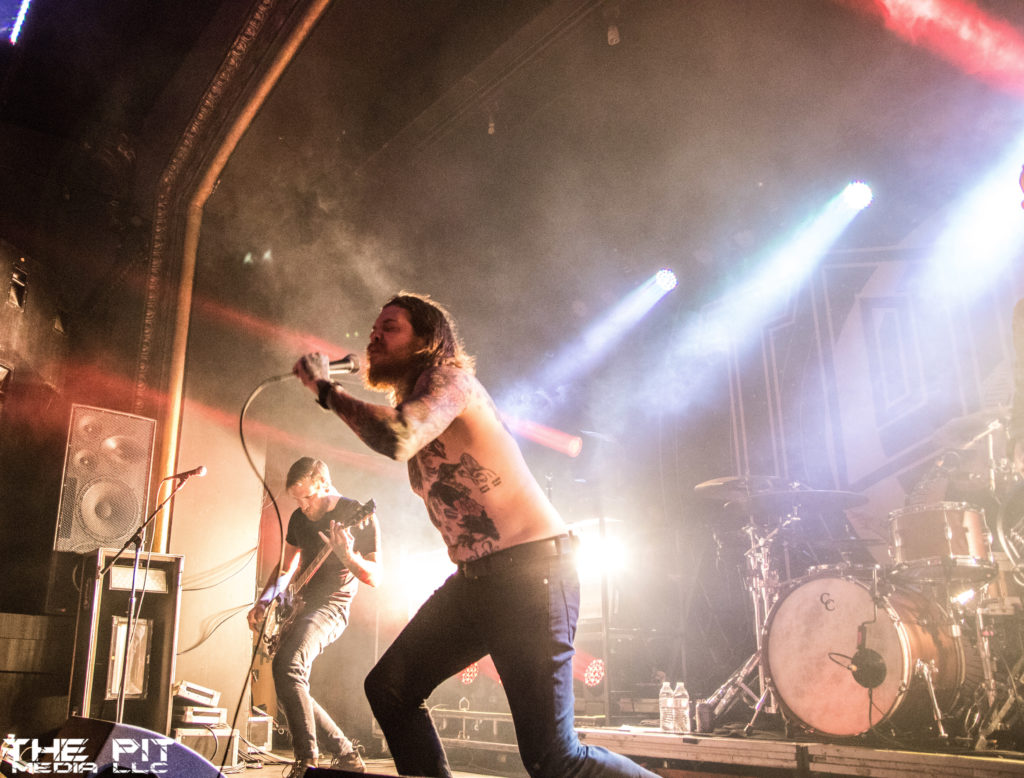 The Devil Wears Prada brought their No Sun/No Moon tour to Detroit on September 30. The openers for the tour are Veil of Maya and Silent Planet, and Thousand Below. There was also the local Michigan act Spirit Breaker who opened the show, and really set things off.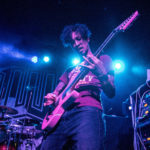 When local acts open for major national acts, there usually isn't the greatest reception from the crowd, but Spirit Breaker really showed why they deserved to be on the bill. Fans were feeling the music, moving, and shouting the words. The band took the vibes from the fans and fueled their performance with them.
Next up was Thousand Below. These guys were incredibly talented, and have a unique sound. They are putting out their debut album which releases on 10/7 through Rise Records.
Silent Planet is one of those bands that everyone needs to check out. Their lyricism, musicianship, and overall message is something everyone should strive for.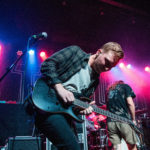 Up next was Veil of Maya. These guys have been doing this for over 10 years, so they know what exactly to do to get the crowd going, and ready for what was to come next. These guys also have a new record "False Idol" coming out October 20 via Sumerian Records.
The headliners, The Devil Wears Prada took the stage with a vengeance ( pun intended, they didn't actually play this song though). Vocalist Mike Hranica came out already shirtless, as if he had been anticipating a sweaty, highly energetic, and frantic stage performance, which is what we all got. TDWP kicked the set off with "Daughter," one of the biggest songs to come off their recent album Transit Blues.
If there's one thing that can be said about them, it is that TDWP always has an incredible lighting setup, which assists in the emotion of the song. Lights were spinning every which way, flashing a plethora of different hues, and adding another element to the songs that brings out something you don't get from just a studio recording.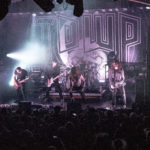 With six albums and two EP's under their belt, they had the ability to rip through a 17 song setlist, and hit essentially every stop of their discography, except for Dear Love: A Beautiful Discord.
Prada are like fine wine. they just seem to get so much better as they go on. The performances of their newer material sound almost exactly as they did on the studio recording, which is a testament to the hard work they put in and the talent they manifest.
Closing the set with two of their most well known throwback tunes were "Reptar, King of the Ozone" and "Danger: Wildman." Fans went wild during these last two songs of the set before their encore.
After a quick break, the band came back out to perform the in your face, aggressive, and fast paced encore track "Mammoth." This song sent the crowd into a frenzy. The energy reciprocated from the band off the crowd was immeasurable.
Catch The Devil Wears Prada with Veil Of Maya, Silent Planet and Thousand Below at one of the remaining dates of the No Sun/No Moon Tour:
Sep. 29 – Millvale, Pa. @ Mr. Small's Theatre
Sep. 30 – Detroit, Mich. @ St. Andrew's Hall
Oct. 11 – Cleveland, Ohio @ Agora Theatre
Oct. 2 – Toronto, Ontario @ Phoenix Concert Theatre
Oct. 3 – Montreal, Quebec @ La Tulipe
Oct. 5 – New York, N.Y. @ The Gramercy Theatre
Oct. 6 – Worcester, Mass. @ The Palladium
Oct. 7 – Philadelphia, Pa. @ Trocadero Theatre
Oct. 8 – Baltimore, Md. @ Baltimore Sound Stage
Oct. 10 – Norfolk, Va. @ NorVa
Oct. 11 – Charlotte, N.C. @ The Underground
Oct. 12 – Atlanta, Ga. @ The Masquerade
Oct. 13 – Orlando, Fla. @ The Plaza Live
Oct. 14 – Lake Park, Fla. @ Kelsey Theater
Oct. 15 – Tampa, Fla. @ The Orpheum
Oct. 16 – Pensacola, Fla. @ Vinyl Music Hall
Oct. 18 – Nashville, Tenn. @ Marathon Music Works
Oct. 20 – Dallas, Texas @ The Door
Oct. 21 – Houston, Texas @ Scout Bar
Oct. 22 – San Antonio, Texas @ Alamo City Music Hall
Oct. 24 – Albuquerque, N.M. @ Sunshine Theater
Oct. 25 – Mesa, Ariz. @ Nile Theater
Oct. 26 – Pomona, Calif. @ The Glass House
Oct. 27 – Los Angeles, Calif. @ Teragram Ballroom
Oct. 28 – San Diego, Calif. @ SOMA
Oct. 29 – Sacramento, Calif. @ Ace of Spades
Oct. 31 – Salt Lake City, Utah @ The Complex
Nov. 1 – Denver, Colo. @ The Summit Music Hall
Nov. 2 Omaha, Neb. @ Slowdown
Nov. 3 Minneapolis, Minn. @ Skyway Theatre
Nov. 4 Chicago, Ill. @ Bottom Lounge