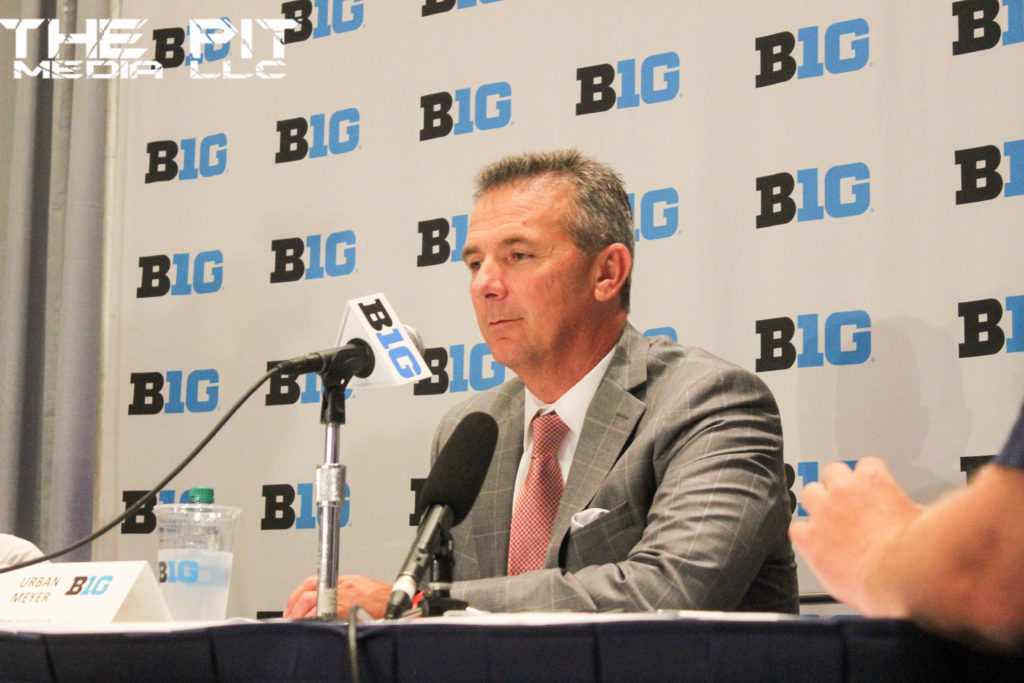 Big Ten Football Media Days are underway in Chicago, and during his opening Q&A on Monday, Ohio State coach Urban Meyer showed some respect for rival Michigan.
When asked about how the intensity of the Michigan-Ohio State rivalry compares to rivalry games at previous schools he's coached at, Meyer said he's very biased towards this one. Meyer explained that growing up in northeast Ohio during the "Ten-Year War" between Bo Schembechler and Woody Hayes, his hometown would shut down for rivalry week.
"Know it as well as any rivalry," Meyer said. "I think it's the greatest rivalry not just in college football, but all of sport."
Meyer added: "I think it gets tremendous respect, not a lot of like between the two universities, and the game's incredible."
Meyer has served as head coach for four FBS schools, including Bowling Green (2001-2002), Utah (2003-2004), Florida (2005-2010) and began at Ohio State in 2012. He said he's tried to replicate the intensity of the Wolverine-Buckeye rivalry at every stop in his career.
"You mentioned Bowling Green. We call Toledo the team up north. We went out to Utah and called BYU the team down south and made it a huge game, which it already was," said Meyer. "And then Florida-Florida State was the team out west. So trying to do the very best we can – I think it's really good for players, great for fan bases and student bodies to get involved."
The 6-year Buckeye coach said he's heard people call the rivalry "just another game of faceless opponents," but said that's not true.
"Never an approach we've had to a rivalry game. And I just think that's what separates college football from a lot of other sports."
The Buckeyes travel to Ann Arbor November 25 for the annual rivalry matchup. Kickoff is slated for noon EST.