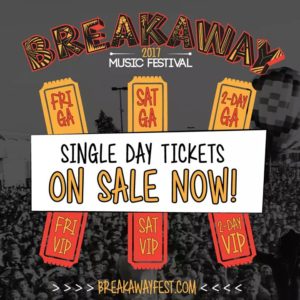 Breakaway Music Festival announced today the release of single day tickets as well as their line up for each day in both Grand Rapids and Columbus locations.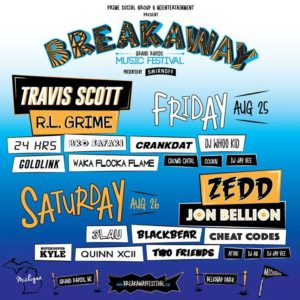 Up first, is the newly announced Grand Rapids Breakaway Festival August 25 and 26 at Belknap Park in downtown GR. For your day 1 headliner, you can catch rapper Travis Scott, producer/EDM star R.L. Grime, Waka Flocka Flame and more. Day 2 and closing out the festival will be EDM giant Zedd, Jon Bellion, Black Bear and more. As mentioned above, single day tickets are now available and some 2 day and VIP passes still remain.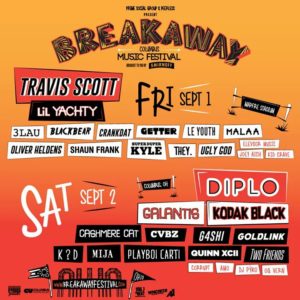 Returning to where it all begin, is Breakaway Columbus at MAPFRE Stadium September 1 and 2. Here you can catch Travis Scott and Lil Yachty headlining day 1 with 3lau, Black Bear, and more also set to perform. Headlining day 2 you'll see Diplo along with Kodak Black, Galantis and more.
Head over to Breakaway Music Festival's Facebook page for all ticket links and more info about each venue location and line ups.