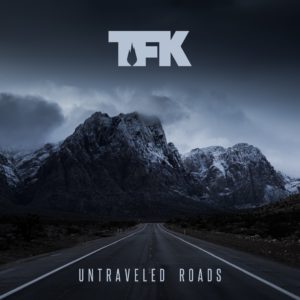 Ontario, Canada based rockers, Thousand Foot Krutch, announced today that they will be releasing their first live album in six years. "Untraveled Roads" will hit worldwide September 15 independently on TFK Music and The Fuel Music.
The anticipated live record will feature 8 of their last 9 active rock radio hits and 12 total tracks in all. The album was recorded during the Winter Jam Tour Spectacular which stretched across 46 cities and saw an attendance of nearly 500,000 fans.
"This album really captures that high-octane energy and electricity you're meant to have at a TFK show, giving our new and old friends a taste of what these last three albums sound and feel like!" says Trevor McNevan, lead vocals and guitar for the band.
The full track list of Untraveled Roads can be seen below. These guys have always been a favorite of mine since I first heard them about 11 or 12 years ago and I encourage you to pick this record up.
1) Running With Giants
2) Light Up The Sky
3) The River
4) Push
5) Untraveled Road
6) Let The Sparks Fly
7) Born This Way
8) Courtesy Call
9) Be Somebody
10) War Of Change
11) The End Is Where We Begin
12) A Different Kind Of Dynamite