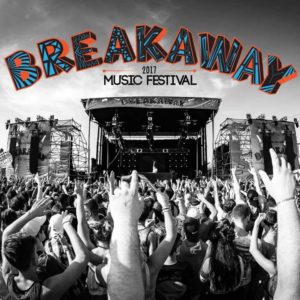 Here at The Pit, our staff have been intrigued and interested to see what the 2017 Breakaway Festival would bring to it's line up. Well the day has come and the festival made a few announcements today with their line up.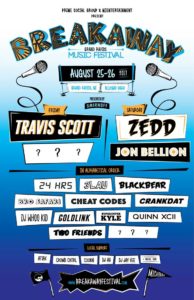 Let's start with the newly announced Michigan line up and location. Making it's first appearance in Grand Rapids, MI as a part of the festival expansion, Travis Scott, Zedd, Jon Bellion and more will take the stage at Belknap Park August 25 and 26.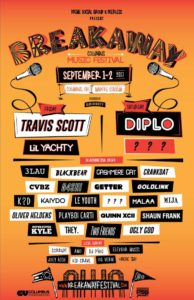 Returning back to Columbus, Ohio at MAPFRE Stadium (home of the Columbus Crew soccer team and Rock on The Range), Travis Scott, Lil Yachty, Diplo and more will take the stage Labor Day weekend September 1 and 2.
Finally, with the line up announcement, the folks at Prime Social Group Presents Breakaway Festival Charolette October 14 at the Music Factory in Charolette, NC. That lineup will be announced next week.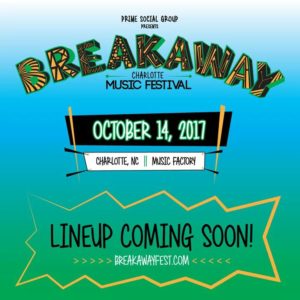 Tickets are already on sale for the festival and you can head over to www.breakawayfestival.com for more details.