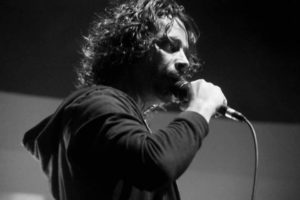 It seems like just yesterday I was here writing the news about David Bowie, Prince, Lemmy, Scott Weiland and more. Now I have the unfortunate circumstance of saying that Soundgarden/Audioslave frontman, Chris Cornell, has passed away at the age of 52.
Soundgarden had just finished performing in front of a sold out Fox Theatre in Detroit, MI where Cornell was found in his hotel room later that night. Some sources are saying it was an apparent suicide due to something being found around his neck, but nothing has yet to be confirmed.
Soundgarden was set to headline day one of Rock on The Range this Friday. No official statement has been made by the festival promoters as to what their plans on, but when one happens, we will be sure to report it.
R.I.P. Chris Cornell
1964-2017