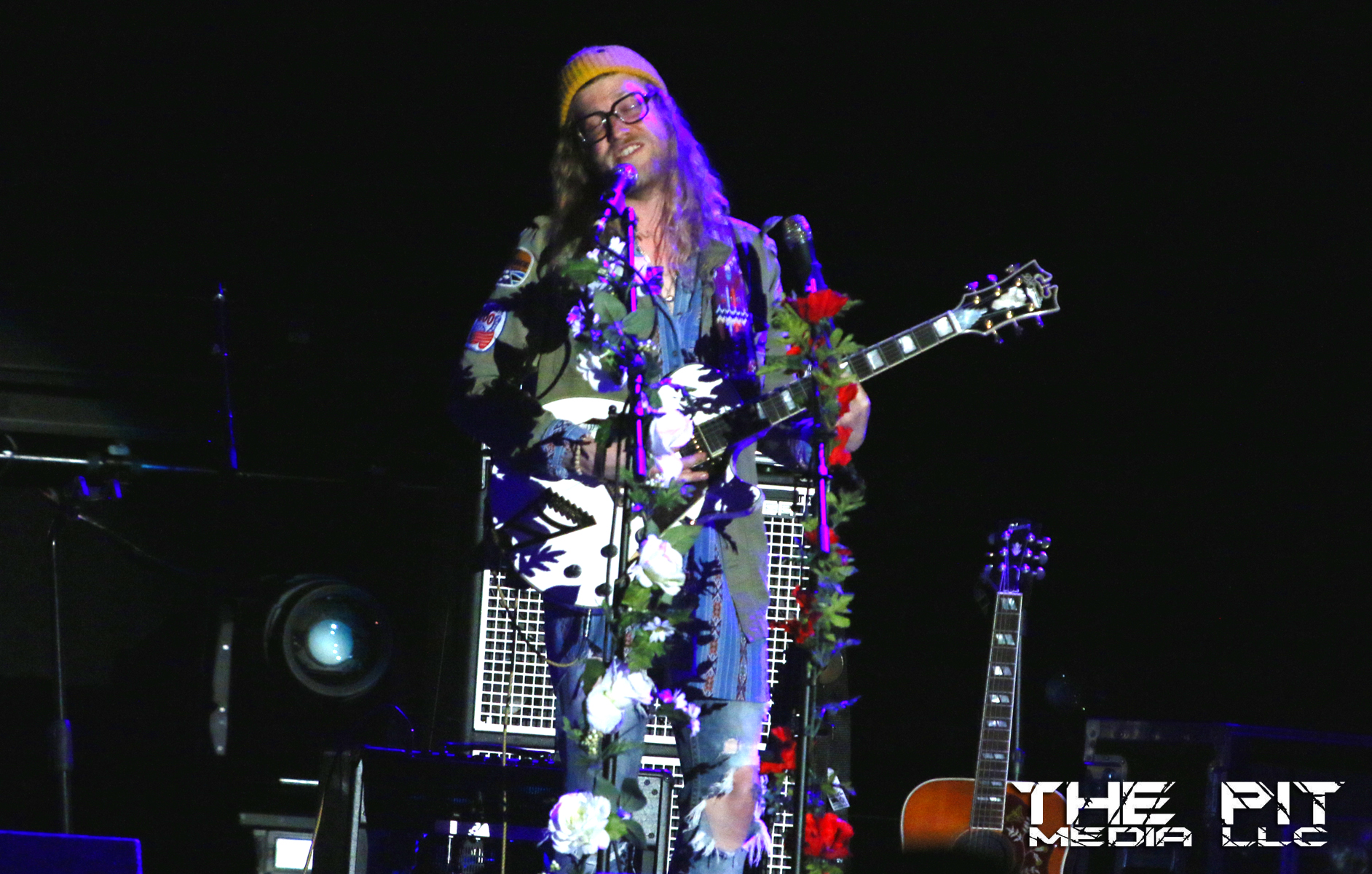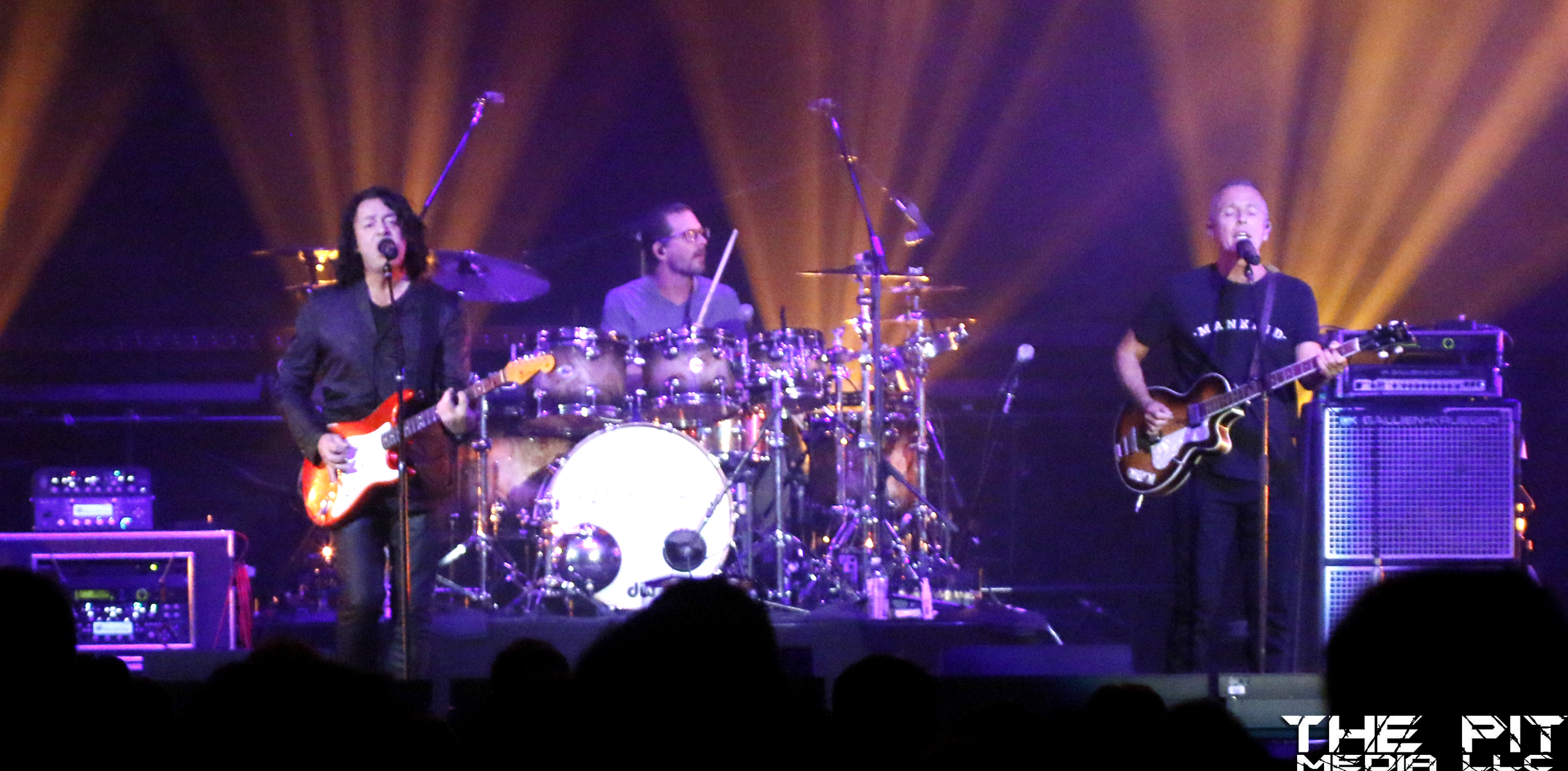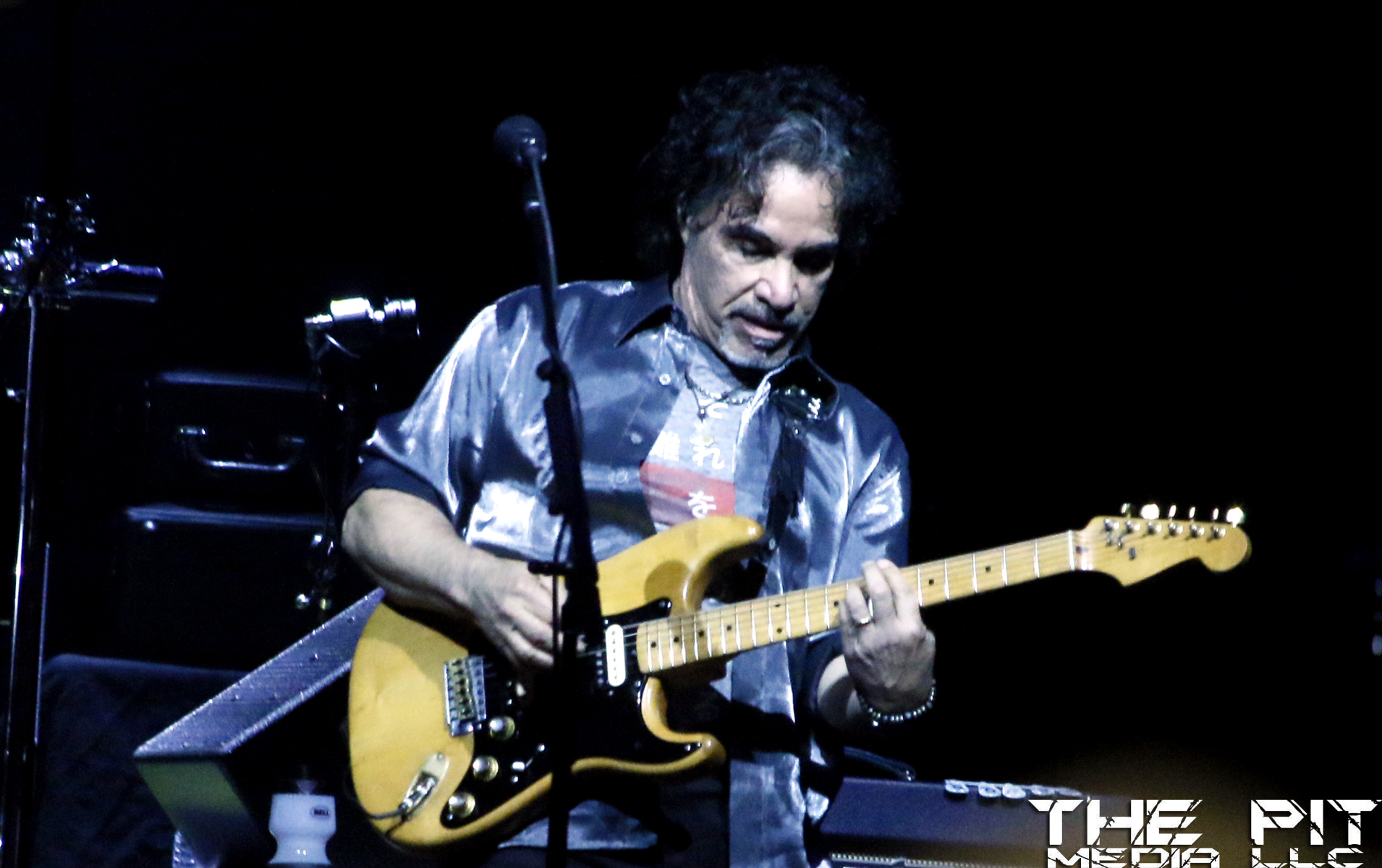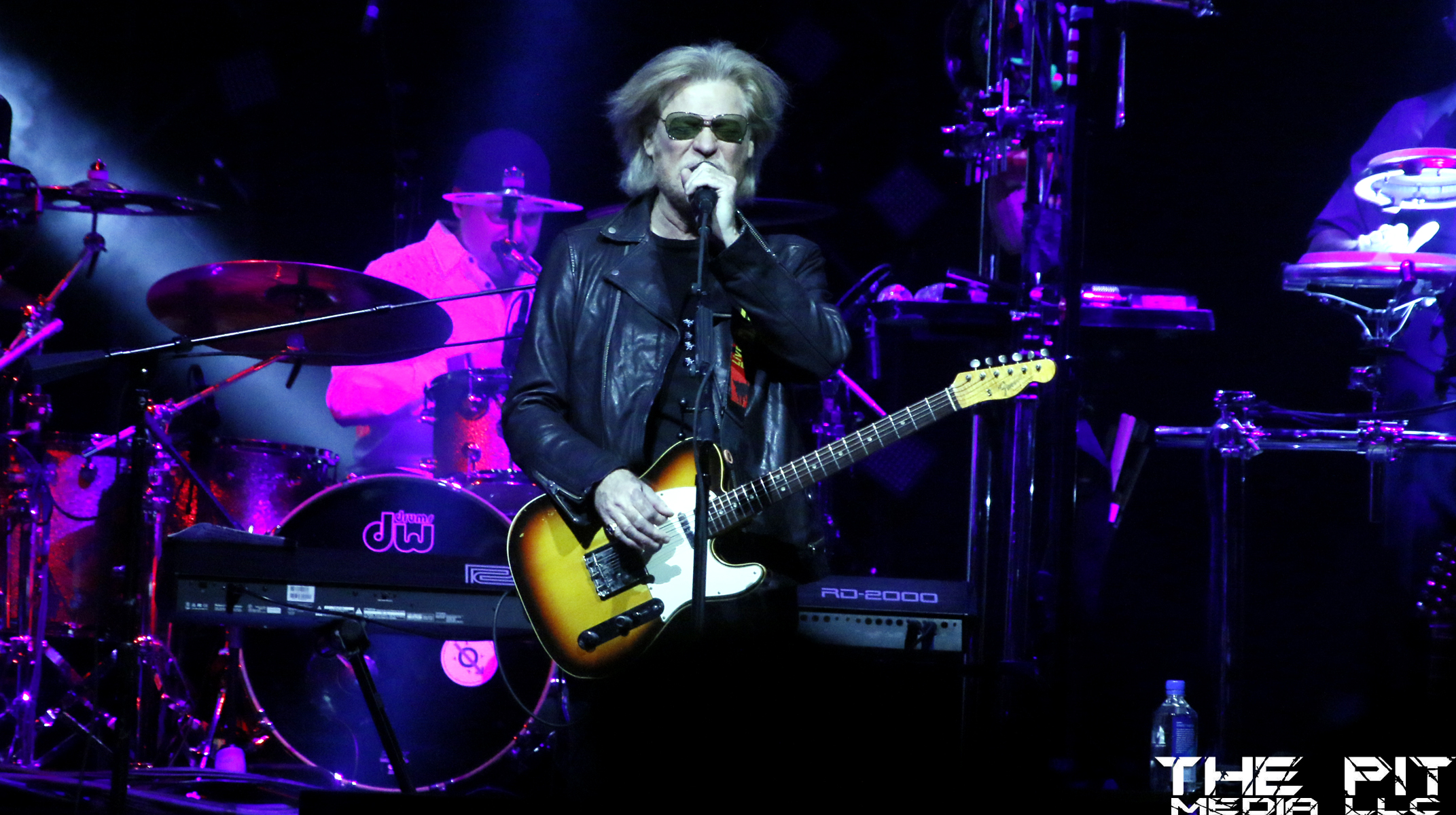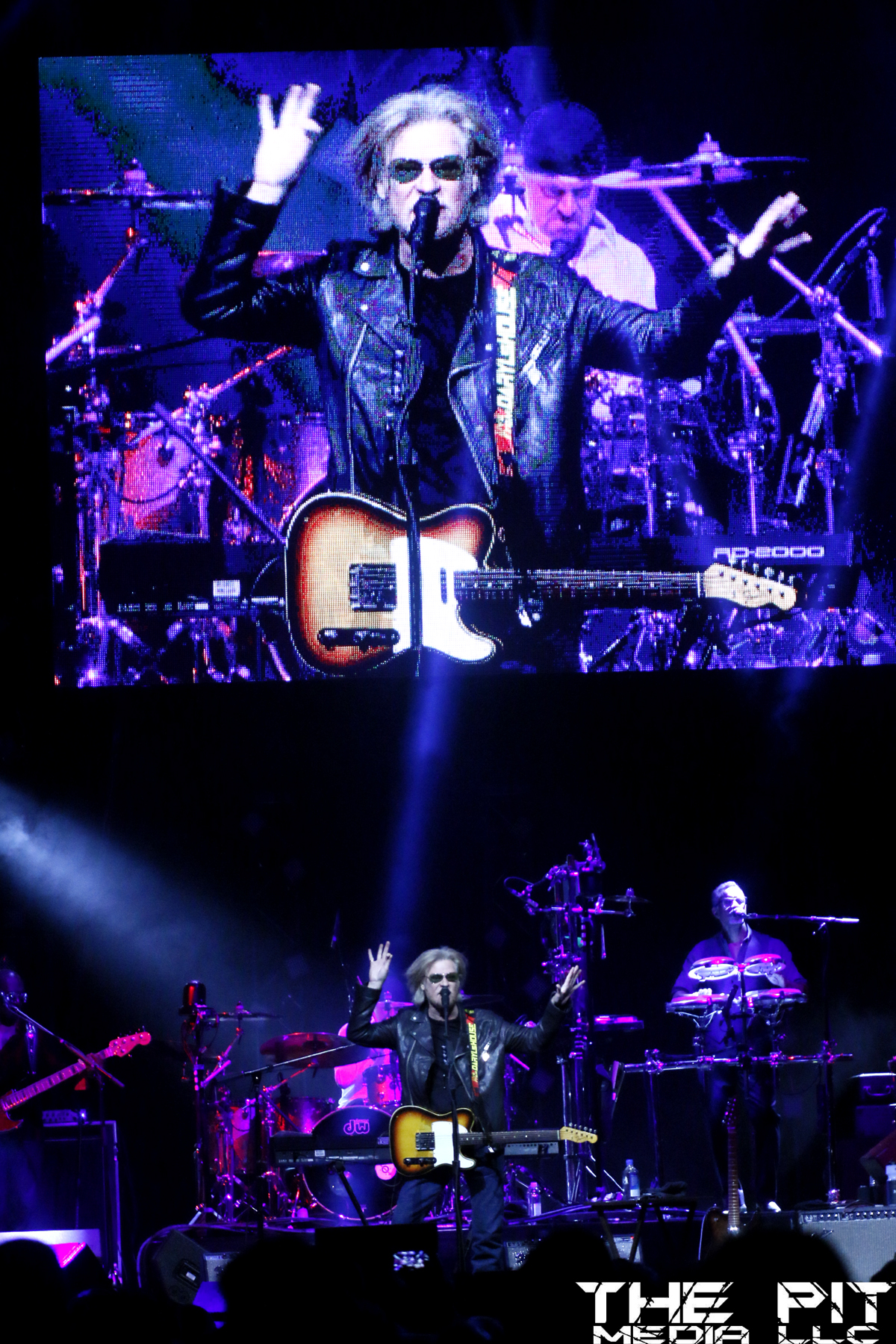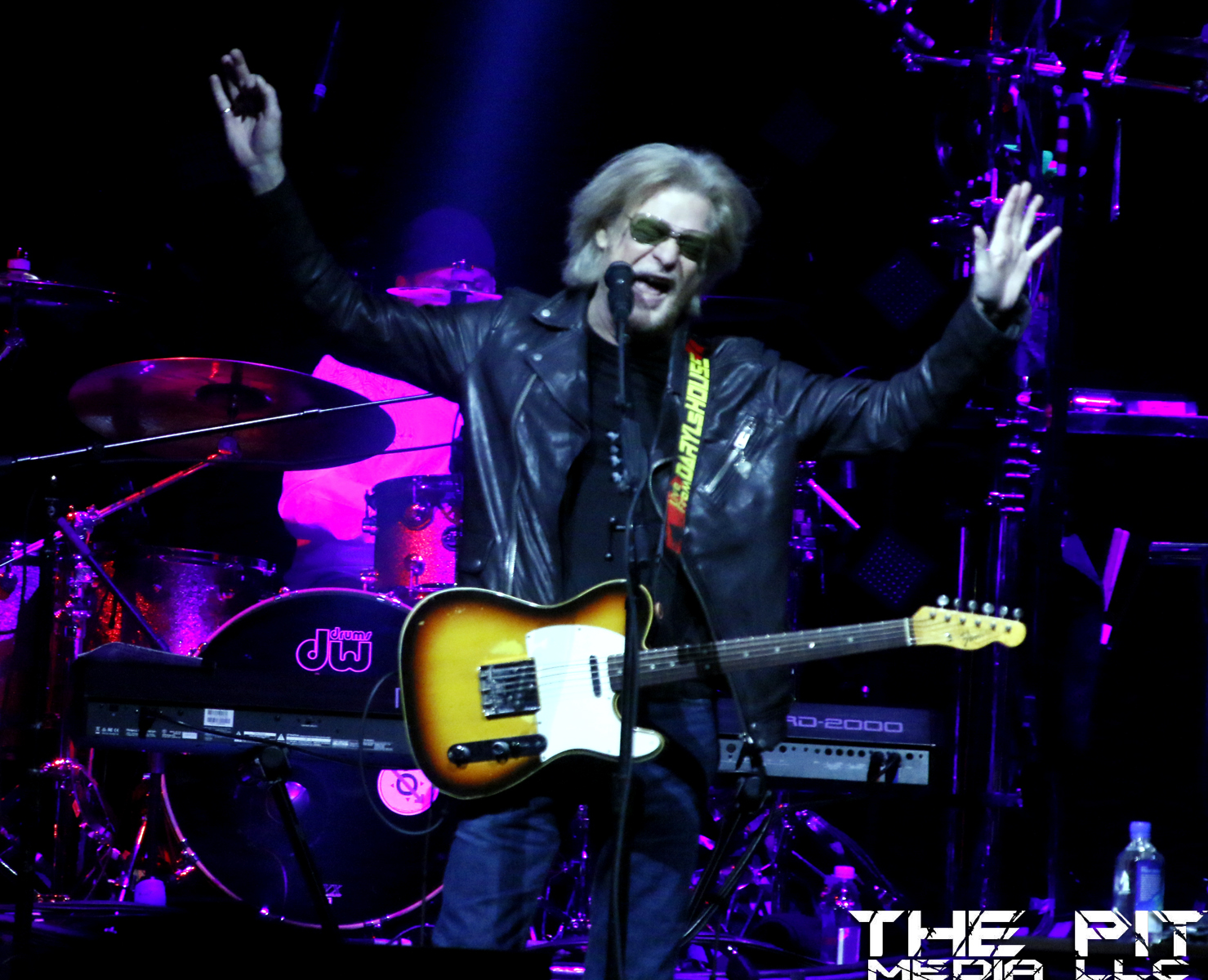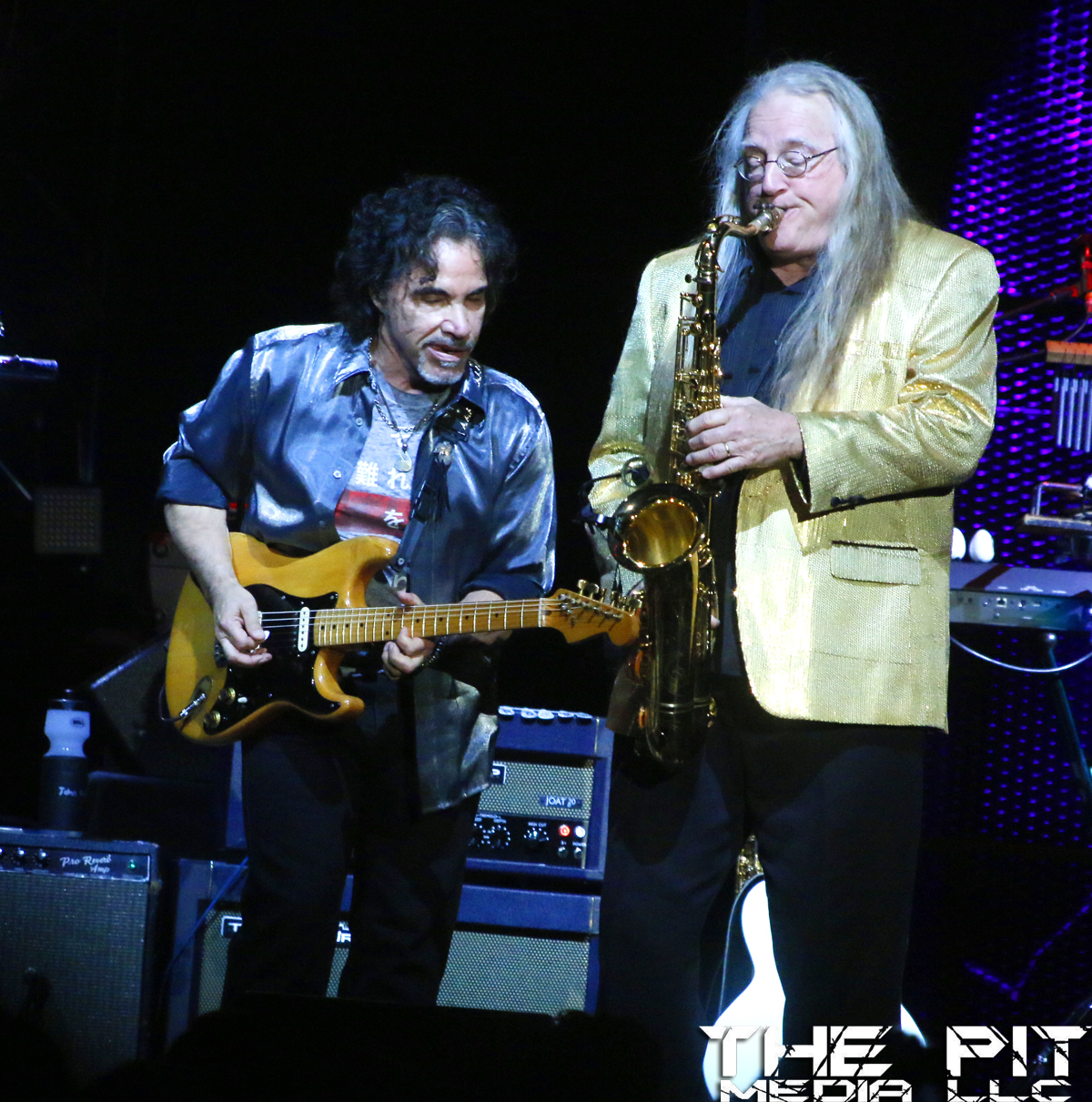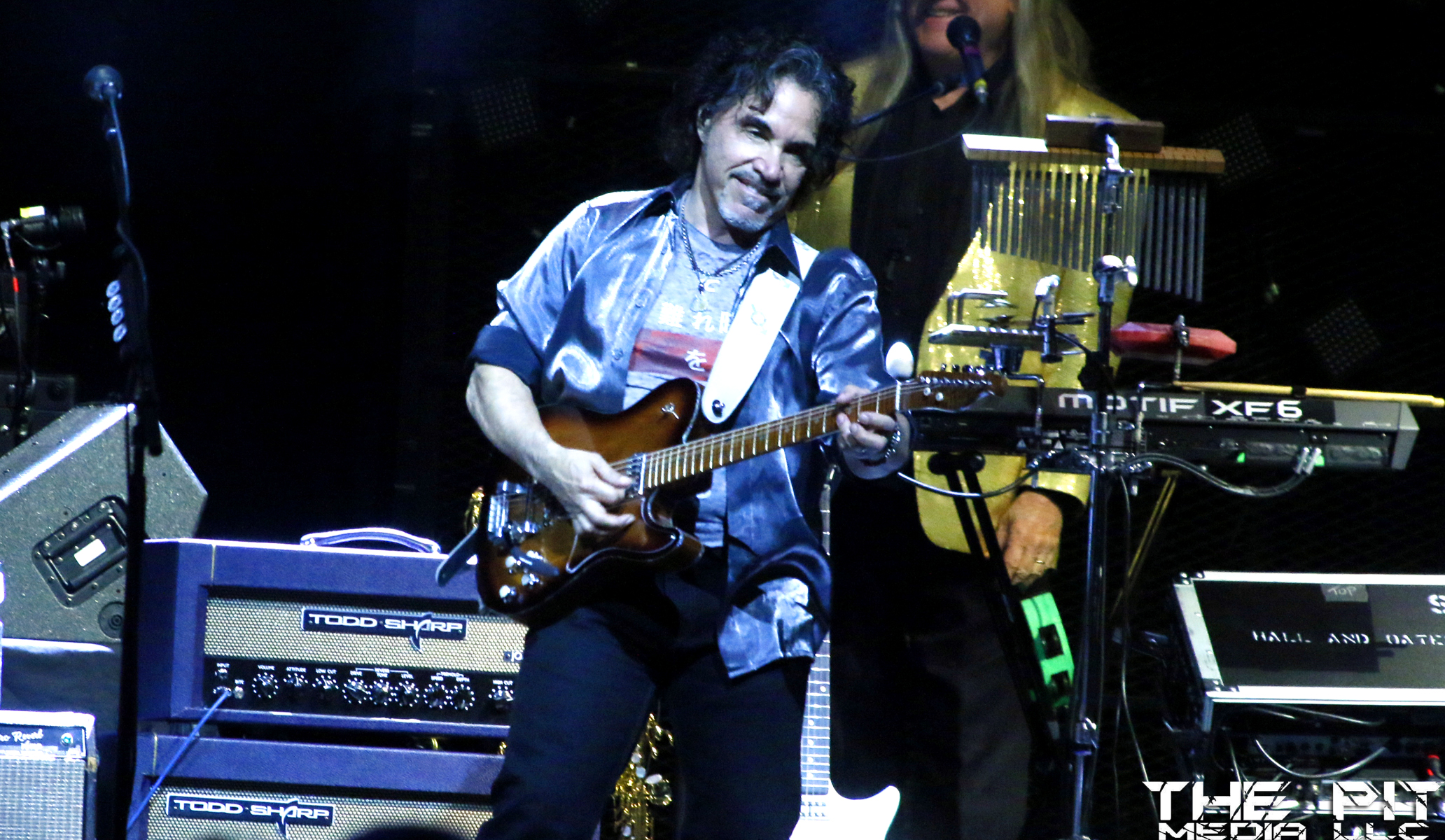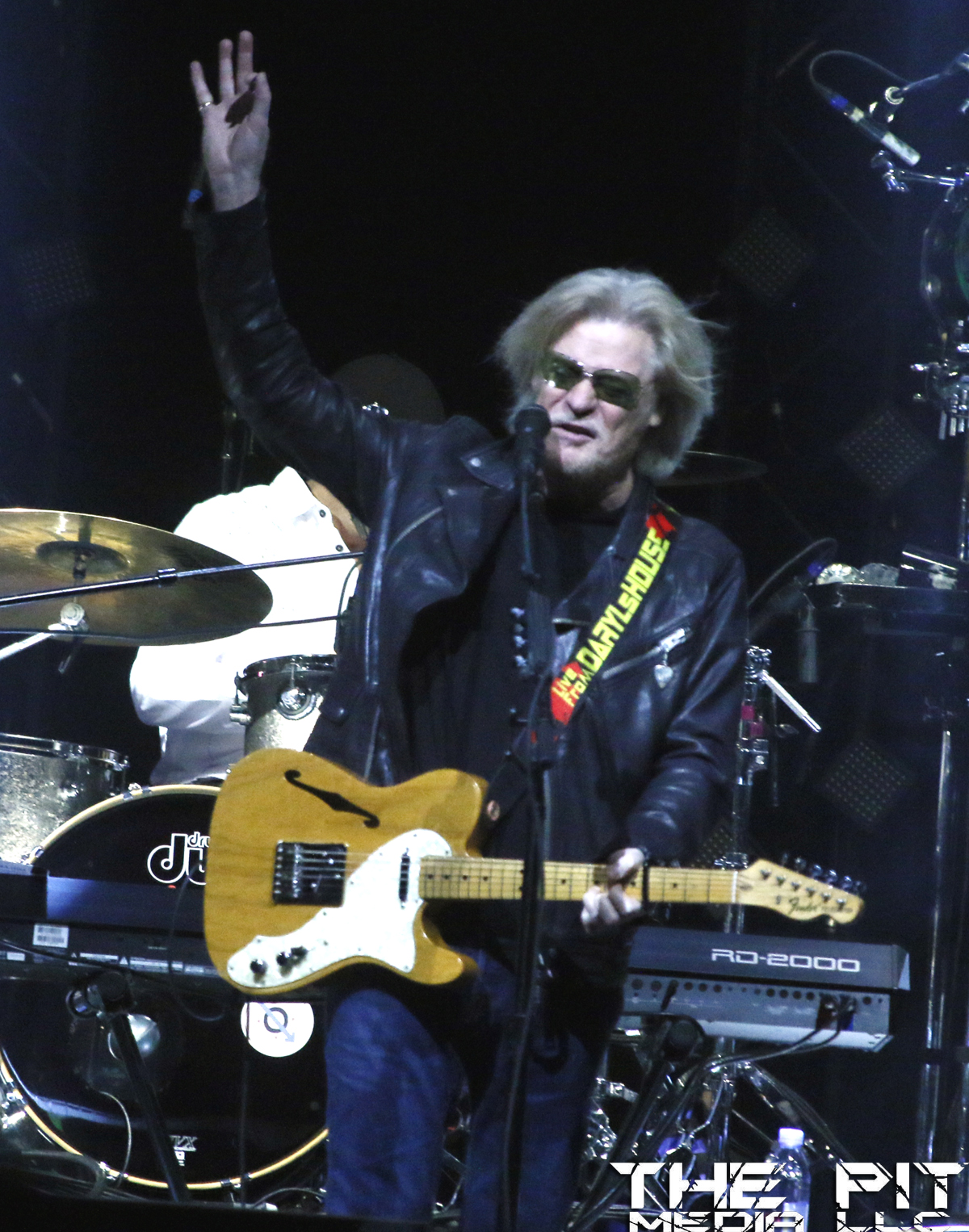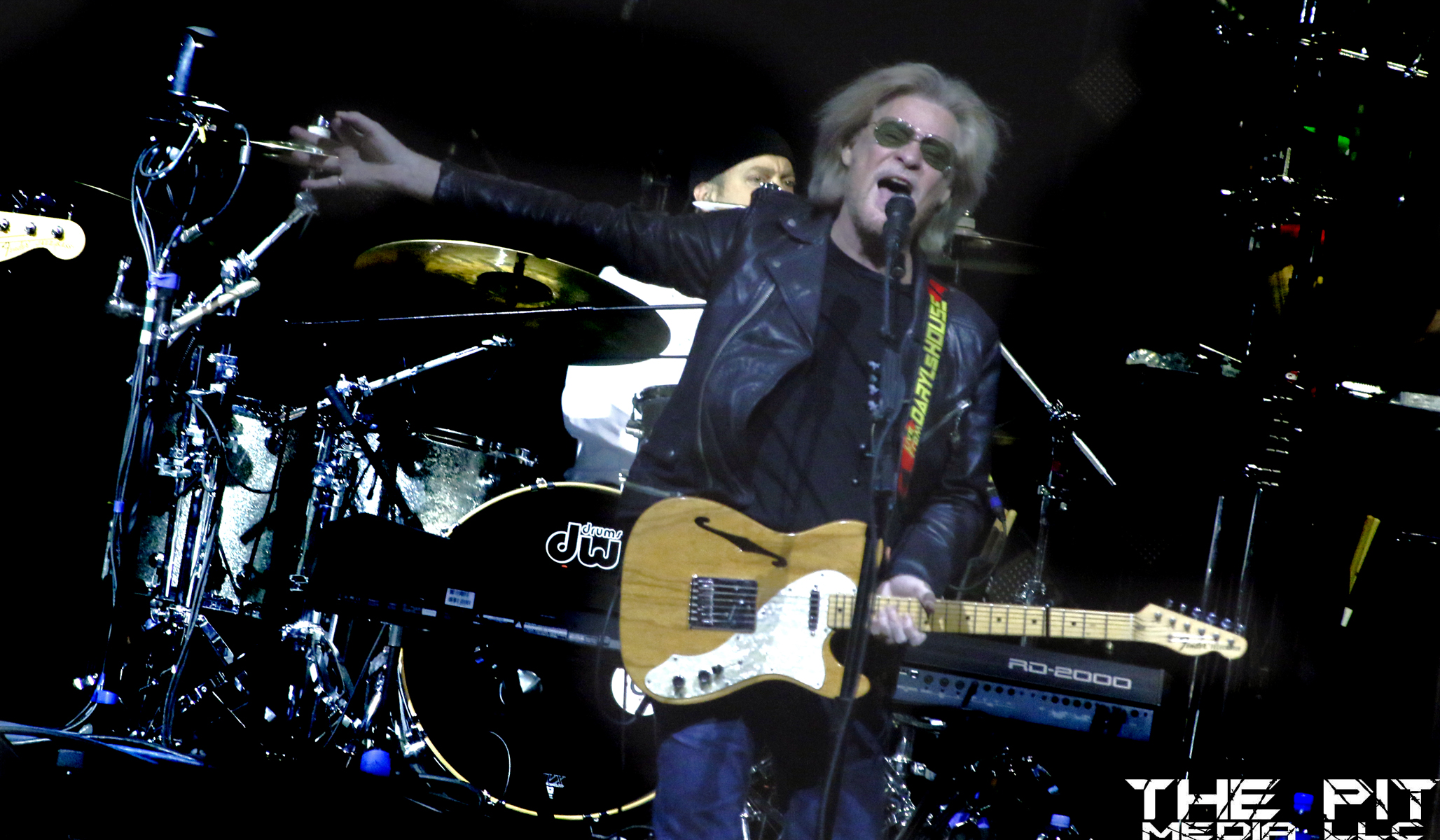 I was a youngin during the early 80's when I first remember hearing a Hall and Oates song that my mom and dad had playing in the family station wagon, it had to have been "Maneater" from the 1982 album H2O. The video for that song was played on MTV and was a fixture on the tube in our family living room back in the day. The duo had that rock and roll sound sprinkled with a blues vibe that molded their sound and catapulted them into the Rock and Roll Hall of Fame in 2014.
Monday night, the Daryl Hall and John Oates tour stopped at the Allstate Arena in Rosemont, IL and they packed the joint. The boys from Philadelphia, well, they are not really boys anymore since Hall and Oates are 70 and 69 years old respectively and played a nearly 2 hour set that included 16 hits from their five decades of Hall of Fame material.
Throughout the show, Hall indulged the audience. Flanked with a 6 piece band behind them, Hall relished in the moment as he smiled and stroked his flowing dirty blond locks every so often. The band opened with "Adult Education" and then my childhood favorite of theirs, "Maneater". In the middle of the set he strolled over to the grand piano on the right side of the stage and belted out "Sara Smile" and "Wait for Me".
Oates on the other hand stood off to Hall's right and jammed on the guitar like only he could. Oates also indulged the crowd, giving smiles and winks to those in his vantage point. They did the Righteous Brothers cover of "You've Lost That Lovin' Feelin'", "She's Gone" and "I Can't Go for That (No Can Do)" during before they all stepped off the stage for their encore. The guys reemerged from the darkness to finish off their set with their iconic hits "Rich Girl", "Kiss on My List" and "Private Eyes".
The soulful singer-songwriter Allen Stone opened up the evening with a 3 song set. 1980's British synthpop superstars Tears for Fears were also on the bill as an opening band. They brought their moody yet visually appealing set as they rocked out an hour plus set for the nearly sold out stadium. Opening with "Everybody Wants To Rule The World" they brought everyone to their feet. They rocked a cover of Radiohead's "Creep" and filtered in their hits like the Beatles inspired "Sowing The Seeds of Love" and finishing with their biggest hit, "Shout".
I wasn't sure what to expect from this show when I first heard it announced earlier this year. But after spending a few hours listening to some great music from some incredible performers and enjoying the evening with my girlfriend who is a huge Hall and Oates fan it was a show we couldn't miss.