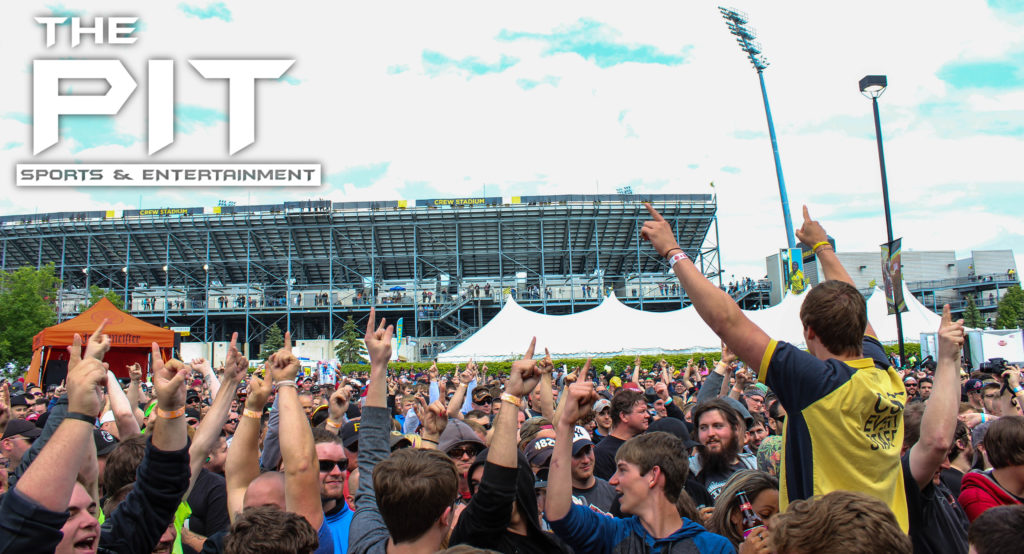 Over the past few years, Rock On The Range has become known for it's unique – and delicious – variety of food and drink vendors almost as much as it's known for the music.
Whether it's burgers, local craft beer or a huge slice of pizza, the festival organizers have gone above and beyond to make Rock On The Range an enjoyable event for all. The theme for 2017 is Eat Local!
Numerous food truck and restaurant options will be available May 19-21 in Columbus. The local lineup includes Dos Hermanos Taco Truck, Kenny's Meat Wagon, Condado Tacos, The Fat Girl Bakery, Baba's Porch and Schmidt's Sausage Haus. There will be plenty of national food vendors as well.
There will be four unique food courts at Rock On The Range this year.
The Plaza Zone will feature Schmidt's Sausage Haus and Island Noodles.
East Lot Food Village will feature Condado Tacos, Up in Smoke BBQ, Master Of Patties, and the Eat. Rock. Repeat area offering comfort foods with gourmet ingredients and savory combinations from Bacon Invasion, Pie Hard and Nice Tots Little Philly.
The West Lot Food Village will include Island Noodles, Dos Hermanos, Angry Bird Grill, Tubesteak Boogie, Ollie's Tots and Ben's Burrito Bowl.
The VIP Lounge will feature Condado Tacos, Pie Baby, Kenny's Meat Wagon, The Fat Girl Bakery and Baba's Porch.
Outside of the amazing food choices, Rock On The Range will see the return of numerous vendors and sponsors to the event. Monster Energy, of course, with their massive truck will have energy drinks available for fans, TVs to watch the festival and chances to meet some of the artists. FYE, Zippo, Bud Light and Jack Daniels also make their returns to the festival.
The Jack Daniels Experience will allow fans to see and smell the whiskey as it is being made, while Zippo will be hosting acoustic sessions with bands in a secret location on festival grounds. FYE will be selling albums and vinyls, as well as hosting autograph sessions all weekend.
And lastly, the Rolling Rock Comedy Tent returns to Rock On The Range, with Jim Breuer, Nikki Glaser, Tony Hinchcliffe and more.
Rock On The Range takes place May 19-20 a MAPFRE Stadium in Columbus, Ohio. Stone Sour will be playing a sold out festival kickoff show May 18 at Express Live! in Columbus. The Festival is headlined by the mighty Metallica, Soundgarden and Korn.
The festival sold out in record time, just over a month after tickets were made available.