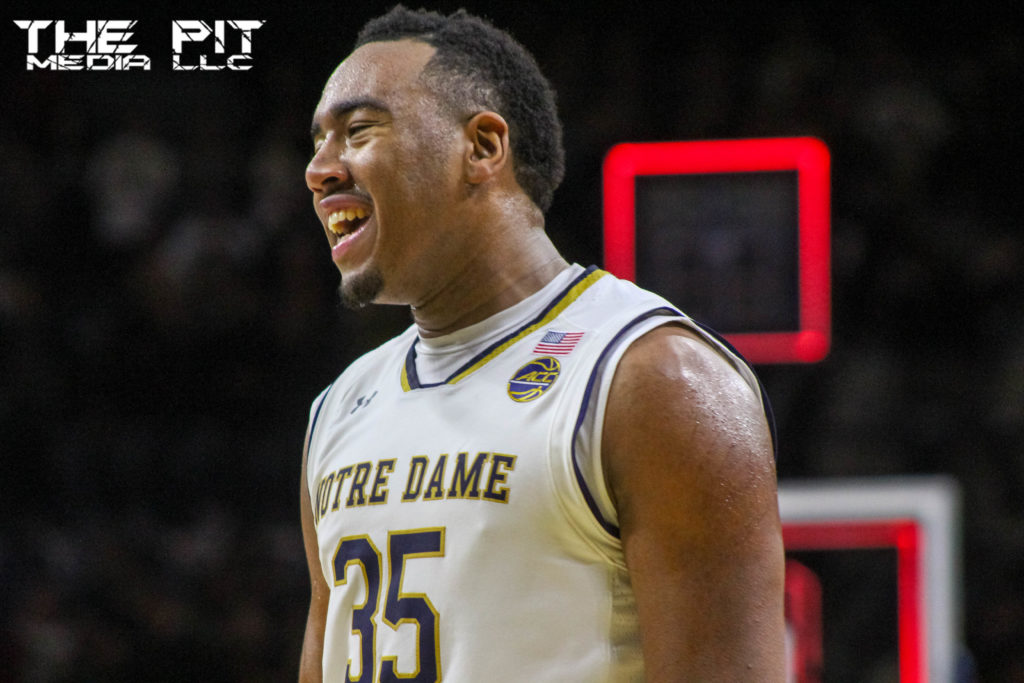 Junior forward Bonzie Colson and the University of Notre Dame men's basketball program announced Monday that he would return for final season of eligibility for the Fighting Irish.
Colson averaged a double-double during the 2016-17 season with 17.8 points per game and 10.1 rebounds per game. He earned first-team all-ACC honors, numerous player of the week awards and was a finalist for the Karl Malone Trophy.
"After a lot of discussion with my family and Coach (Mike) Brey about possibly entering the NBA Draft this season, I have decided to pursue my dream of earning a degree from the University of Notre Dame and return for my final year of eligibility," Colson said.
One of his key goals involving his stay at Notre Dame was a promise to earn his degree to his family.
"I promised myself and my family when I committed to Notre Dame that I would earn a degree from the university and help lead the program to new heights. Returning to play another season with my brothers and the possibility of hanging more banners in Purcell Pavilion and establishing ourselves as one of the best teams in program history is an opportunity of a lifetime," he said.
Irish coach Mike Brey said that Colson has the chance to be one of the best to ever play for Notre Dame by returning for his final year.
"It is exciting to know that Bonzie will be back for his final season," Brey said.
Notre Dame lost 83-71 to West Virginia in the second round of the NCAA Tournament to end the season.