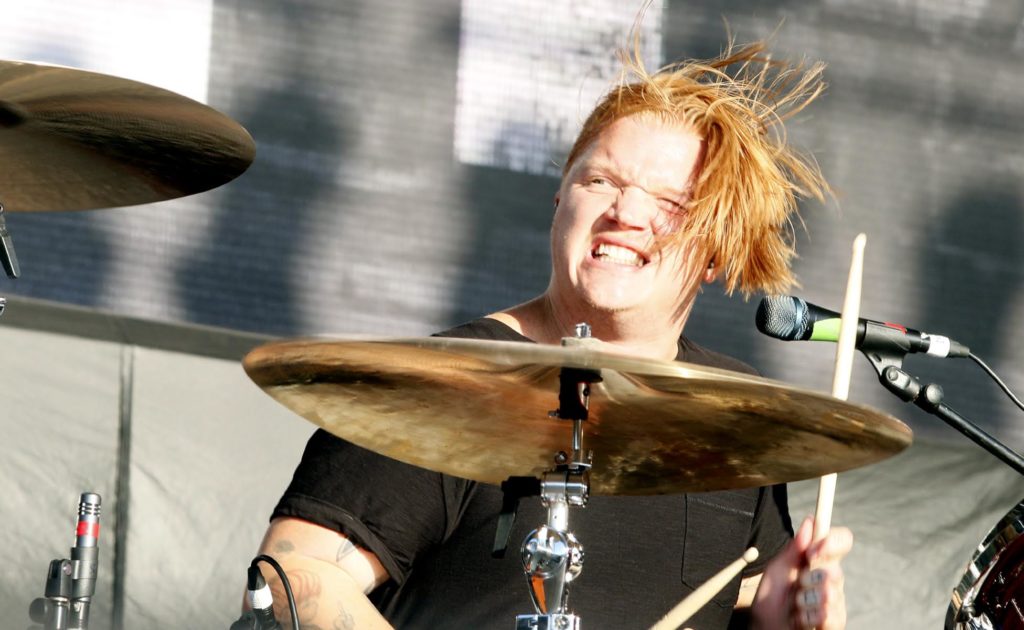 I'm going to keep this short and sweet and just get right to the point. I enjoyed this album. A lot.
Aaron Gillespie's new album, Out of the Badlands is a great mixture of songs, both old and new. Gillespie recorded and produced the album at his own recording studio in Salt Lake City. The album is comprised of his own stripped down versions of Underoath and The Almost songs, two cover songs and three new original tracks.
Gillespie has done an absolutely fantastic job of reimagining and reworking all these tunes in completely new ways. It was pretty unexpected to be honest.
Out of the Badlands begins with "A Boy Brushed Red Living in Black and White," a fan favorite from Underoath's They're Only Chasing Safety. The heavy sound Underoath is known for has been replaced with a folky, shuffle drum kit and ethereal vocals and guitar. "Reinventing Your Exit" from the same album also got a folky, acoustic makeover.
Gillespie also took on U2 classic "Where The Streets Have No Name". Am I the only one who has never been able to make it through an entire U2 album from start to finish? Either way, I enjoyed his version better than the original.
I know, I know. Let the hate mail begin.
It's a great cover, it really is. He also put his own touch to Bonnie Raitt classic "Can't Make You Love Me", which definitely stood out as the most emotional of tracks. Hits you right in the feels. All of them.
"This is the healing process, this  record,  and  the  making  of  it pulled  me  through," Gillespie said of Out of the Badlands recording the album while going through a divorce earlier this year.
Out of the Badlands is not an album that can or should be listened to as background noise. Do yourself a favor and give it a serious listen. Fans of Underoath and The Almost will be thoroughly pleased with this collection of songs and is sure to reel in new fans.