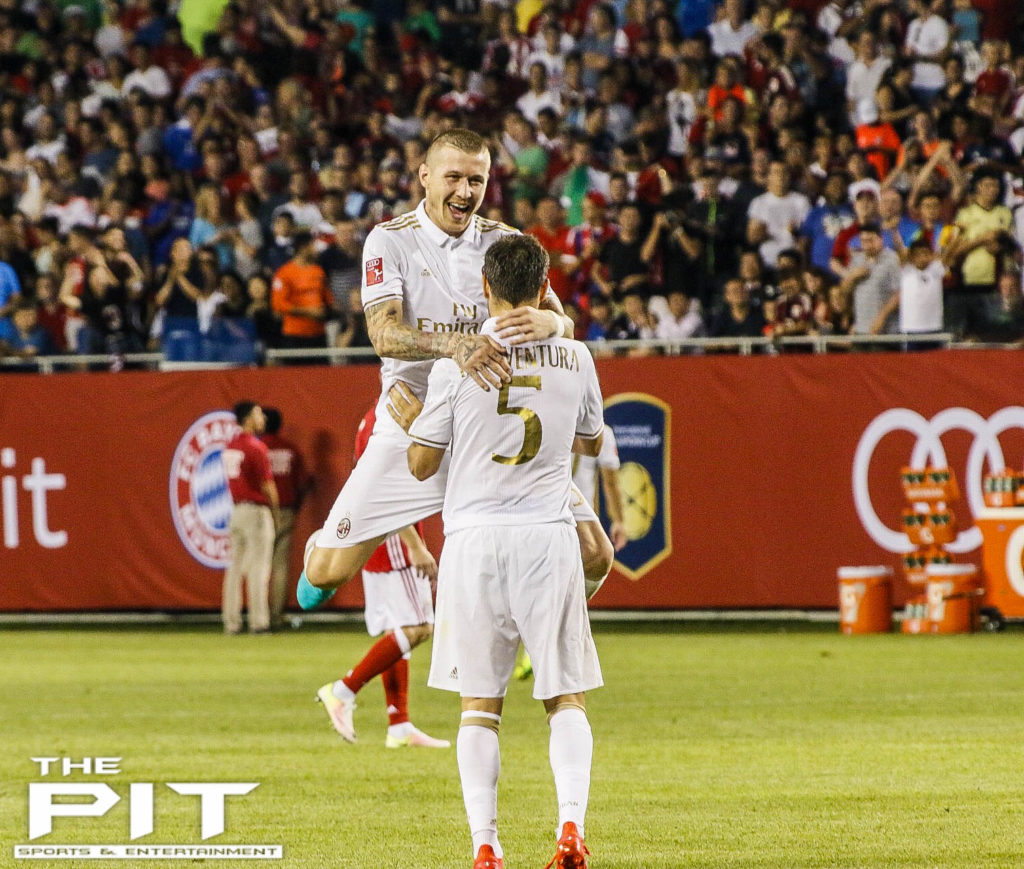 Chicago received more than its fair share of soccer action Wednesday night at Soldier Field.
In what equates to a friendly for the two sides, the International Champions Cup brought AC Milan and FC Bayern Munich to the Windy City to battle out to a 3-3 draw by the end of regulation. Per tournament rules, the match was decided in a penalty shootout with the Red and Blacks walking out, 5-3.
"I'm very happy because we played well," Milan Head Coach Vincenzo Montella said. "I think the concepts are there that we are working on with the next games, and ultimately, I want to congratulate my staff with the players, that game was very well played."
The game was sent to shootout in the 90th minute when Bayern's Franck Ribéry notched his second goal of the night off a penalty kick. Milan's players notched each kick in order– Keisuke Honda, Alessandro Matri, Juraj Kucka, Alessio Romagnoli and Giacomo Bonaventura.
Bayern went three straight before failing to convert their fourth kick, granting Bonaventura the game-winning goal.
"We had three goals, but there were also some distractions on the field, I am sure," Montella said post-match. "We played together and we won together."
Milan struck first in the game, with Mbaye Niang breaking away from the defenders and placing an unassisted kick past goalkeeper Sven Ulreich into the lower right corner in the 23rd minute.
Six minutes later, Ribéry scored his first with an assist from David Alaba for the equalizer. In the 38th minute, Alaba would get one of his own thanks to Philipp Lahm to give Bayern a 2-1 lead.
Just four minutes into the second half, Andrea Bertolucci notched the equalizer unassisted with Kucka giving his side the lead once again in the 61st minute.
Bayern largely dominated possession throughout the match, but had trouble finding the target, especially in the second half – they had four total shots on target with a single one in the second half. Milan had five on target and just four off, compared to Bayern's nine off.
Eight of Bayern's shots came from inside the box.
Montella said that despite the numbers, his side played well and not to trust the numbers.
With the win, Milan earned two points in the tournament, with Bayern walking out with one. AC Milan plays their next ICC match Saturday in Santa Clara, Calif. against Liverpool. Bayern also plays Saturday, traveling to Charlotte, N.C. to play FC Internazionale.